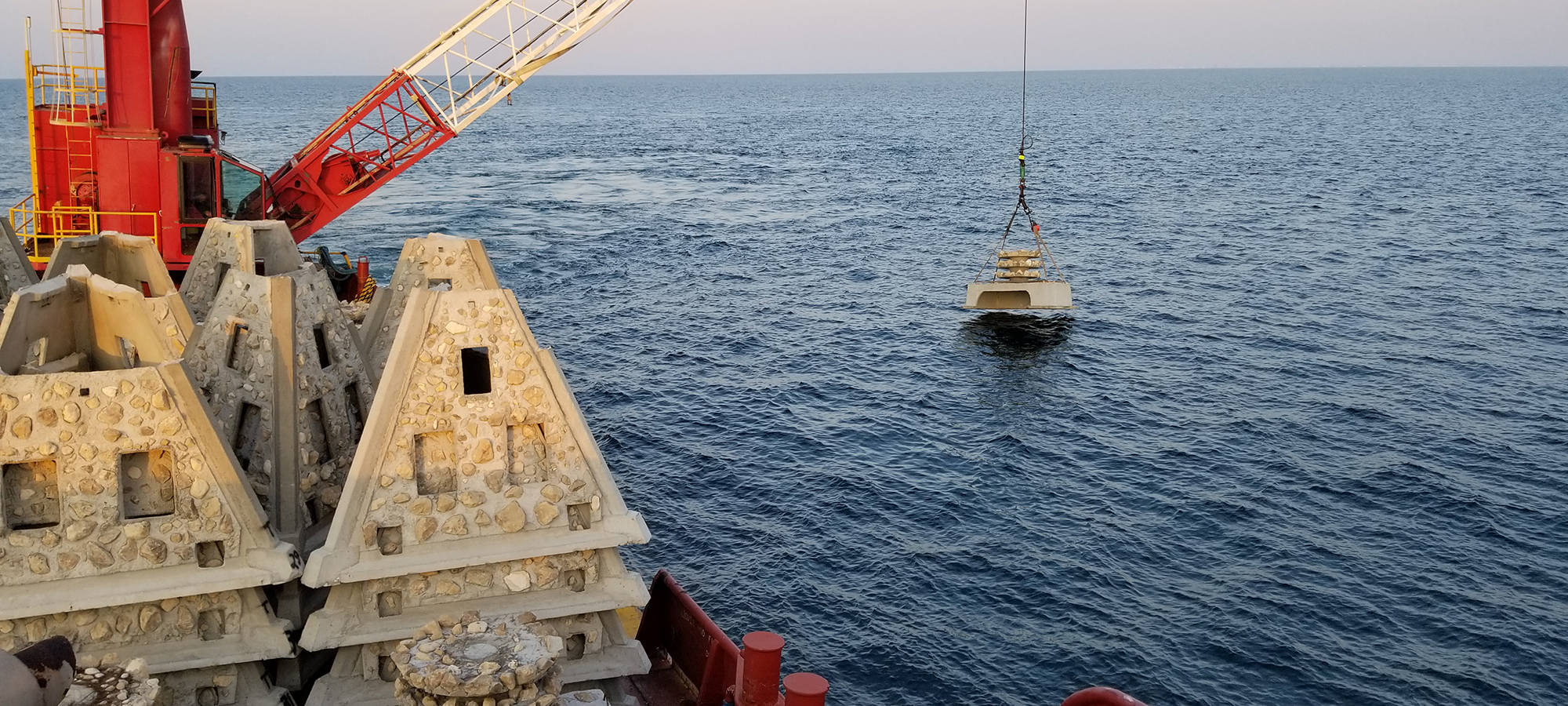 Reef Update: Round two for super reefs
Navarre Press  – Published 9/27/18
Navarre Beach's super reefs are almost completely installed. The reef builder, Walter Marine of Orange Beach, Alabama, placed roughly 12 of the 40,000-pound, 15-foot-tall structures along the sandy bottom.
A boat-mounted crane and GPS were used to position the "tetrahedrons" based on a pre-approved grid system.
There are still hundreds of smaller structures waiting to be installed to create the new artificial reef complex roughly one mile offshore.
After completion, the reef will be two miles long and will run perpendicular to the end of the Navarre Beach Fishing Pier. It is paid for through a $1.2 million Natural Resource Damage Assessment grant.